NVBS players excel in QRS Spring Series 2020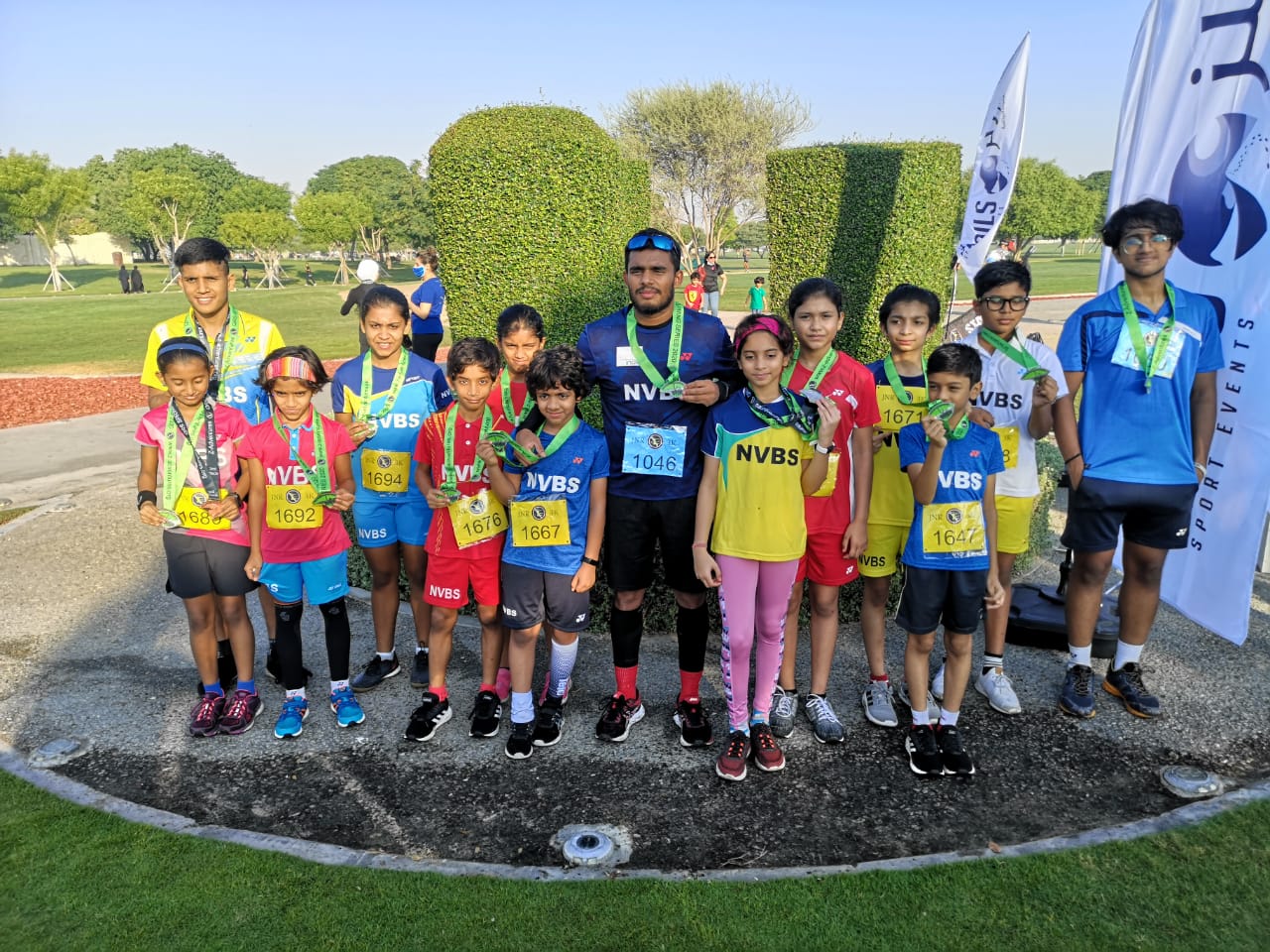 New Vision Badminton Sport (NVBS) players have secured a place among winners in QRS Spring Series 2020 in the Under 15 Juniors category.
In QRS (Qatar Running Series) Spring Series 2020, held on 30th October
2020 at Aspire Park, Doha Qatar. Rajat Raj age 14 years from NVBS has secured second place in Under 15 Junior (3 Kilometers) by completing the race in 11.04 minutes. Akshith Saravanan has secured first place in Under 15 Junior (3 Kilometers) who completed race in 10.58.9 minutes.
Among girls', 10 years Kavya Sudhir Gangadhar of NVBS has secured her Crown in second place by completing the race in 13.51.3 minutes. She was defeated by Anna Sanchez Ristol age 14 years has secured first place by completing the race in 13.39.2 minutes. Adlyn Sojan (age 9) and Riya Kurian (age 10) both from NVBS have secured third and fourth place respectively. Adlyn Sojan took 14.27.4 minutes and Riya Kurian took 14.37.3 minutes.
14 players from NVBS participated in the race and all performed well.
Head Coach of NVBS Mr. Afsal participated in the race 3 km Open category and secured 6th position he took 12.48.8 minutes to complete the race.
NVBS Chief coach Manoj Sahibjan & Mrs. Banazir Manoj C.E.O. of NVBS appreciated all the participants and congratulated the winners. Coach Manoj specially thanked head coach Afsal who took the initiative to coordinate with the parents and took all the participants to the venue. Mr. Manoj also added
In this event there was only one category for the Juniors Under15. Even though NVBS kids were too small to compete with the bigger kids they were able to compete well and secure second, third and fourth position.