ADAPTABILITY THE KEY TO ASHWINI PONAPPA'S LONGEVITY ON BADMINTON COURT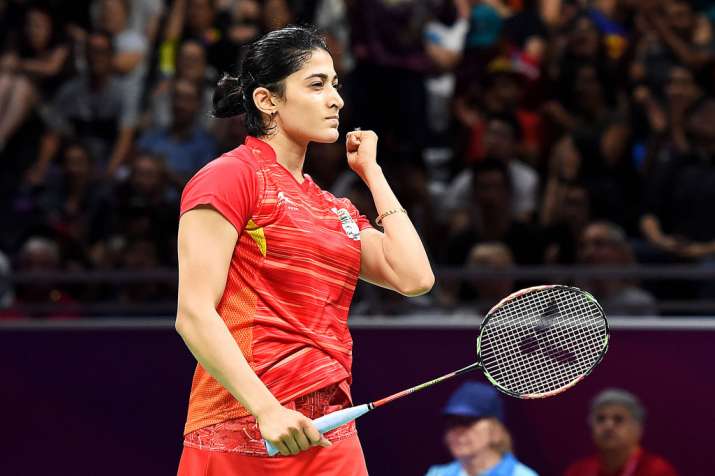 One of India's finest exponents of the art of doubles badminton in India, Ashwini Ponappa, believes that players should be quick to adapt to changes to enjoy a lengthy career at the highest level. 
Speaking with the captain of the Indian football team Sunil Chhetri in an Instagram Live session, the Bengaluru shuttler said: "I think (as a doubles player) can't have a mindset like 'I can only have one partner and that's going to work'."
"In partnerships, there are phases where you are doing well, everything is going good for you. Then you change. You change your partner and everything is new. Then you start to build on it, work on your partnership and then again you change."
Restricted to her house in Bengaluru due to the COVID-19 pandemic, the 30-year-old also admitted that she was honoured to play alongside some phenomenal partners throughout her career, and admitted that it was their relationship outside the court that helped them excel on it.
"Absolutely (it matters). You are travelling so much together, and more often than not you stay with your partner," said Ashwini Ponappa, who won the bronze medal at the 2011 World Badminton Championships along with Jwala Gutta.
"It's important to have a good relationship off the court as well. Because if it's not there, no matter how hard you try, it will be tough for you to play on the court together.
"One of the most important things other than being good friends off the court is that you guys have the same ambition and same goals. Because if that isn't there, no matter how good a friend you are, you are going to go nowhere. At the end of the day, it's two people who win together. You never do it alone. It's always you and your partner."
Change is inevitable and it's ok
The Ashwini-Jwala combination was one of the much-celebrated pairs in Indian badminton until a few years ago. The two had managed to achieve success for the country at events like the Asian Games, Commonwealth Games and Uber Cup, apart from the World Championships.
However, with Jwala Gutta choosing to take a back seat post the Rio 2016 Olympics, Ashwini Ponappa was forced to look for another partner. But it's something that the Indian shuttler believes was inevitable.
"You don't need to feel bad about it. Change is inevitable. It's important to acknowledge that there is a change and it's ok. It's not a bad thing," she said.
"You can give it your best and if it still doesn't work, it doesn't work. And that's OK. You have a really short life span (as athletes) and you have to remember that always. It's extremely difficult to make certain decisions, but if you have to, then you have to."
The Indian doubles badminton have been struggling to find an able replacement for the coach's position that was vacated following Flandy Limpele stepping down early this year.
And Ashwini Ponappa stressed on the need for a coach if doubles badminton had to push the limits in the coming months. "It's extremely important, Sunil," she said, explaining the need for a specialised coach for doubles badminton.
Coach, the bridge between differences
"At the end of the day, it's your career. It's just two people. Me and my partner. The coach is really important to bridge the gap. In case there's a difference in opinion or differences in our game style. It's the coach who needs to step up and ensure that the players play well as a team. He's the glue that makes this team work well."
Ashwini Ponappa also stressed the importance of understanding the purpose behind everything that one does on the court. She believes if one doesn't understand the purpose and chooses to go with the flow, the result will never be satisfying.
"If you don't have a good rapport with your coach, no matter how hard you train, you are not going to train with a purpose.
"You need to have that trust in the coach, work with a purpose. You should know why you are doing what you are. And that's where the coach helps you," she signed off.
Source: olympicchannel